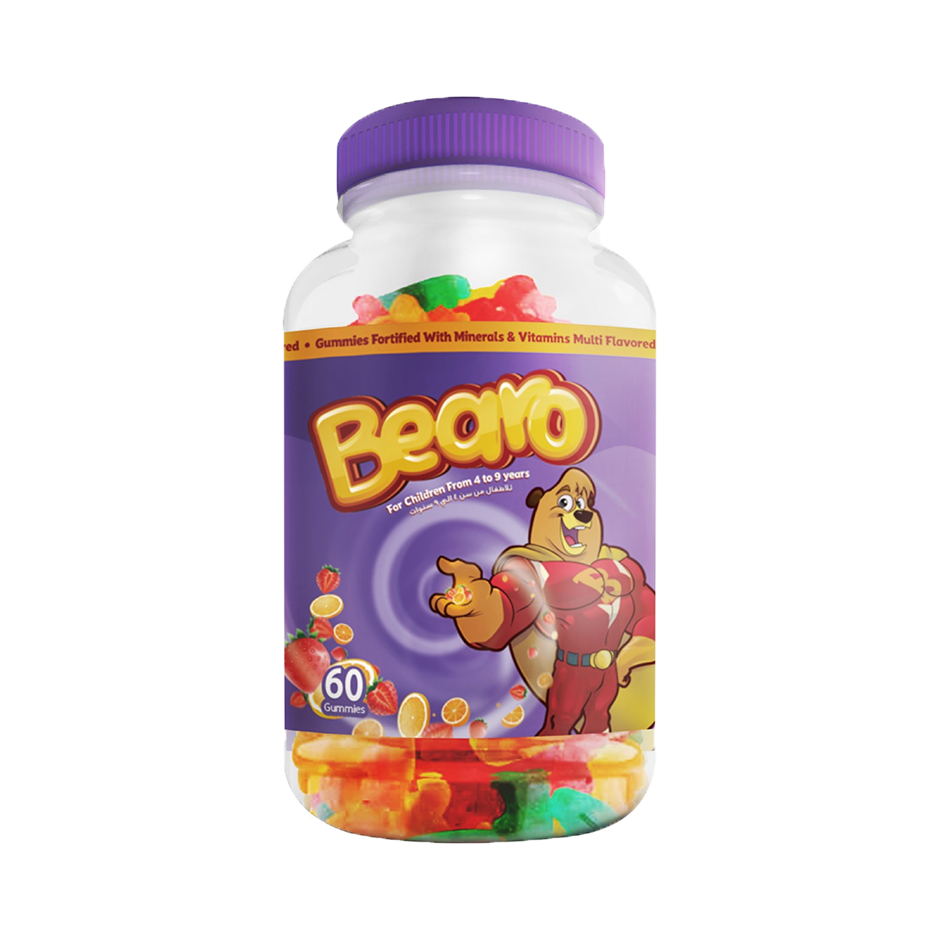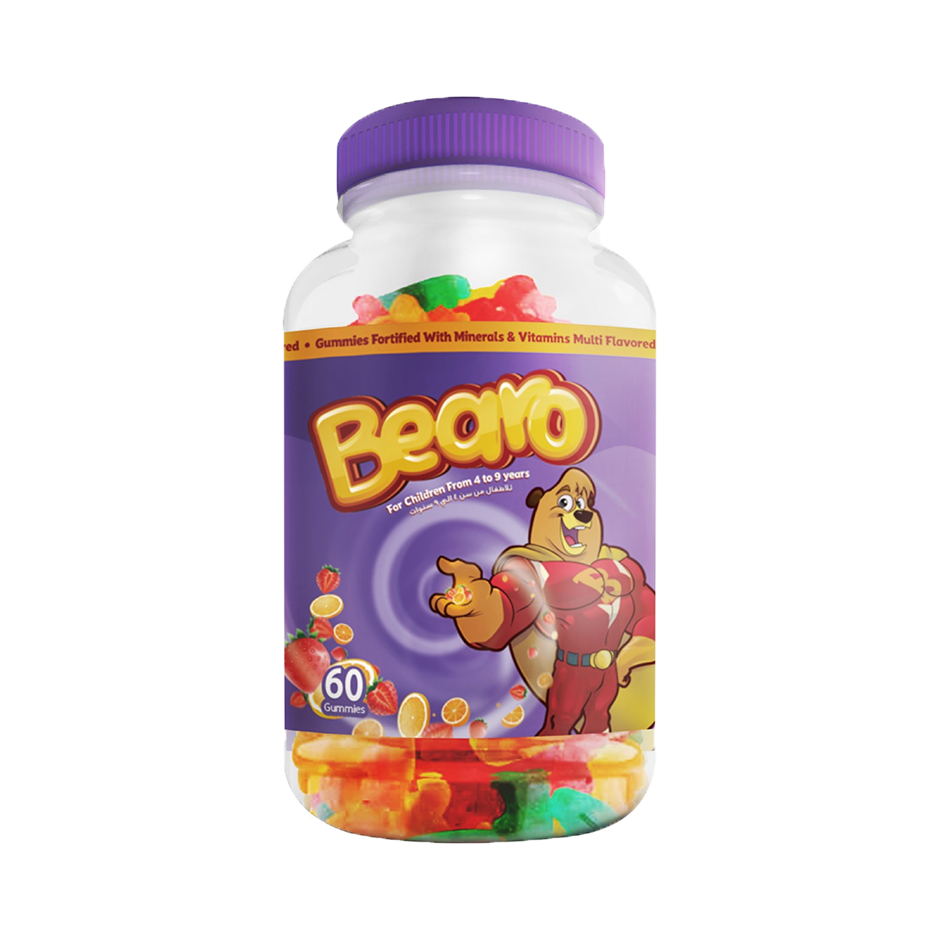 Bearo | Multivitamin Gummies | 60 Gummies

Seller: All sellers

Delivery within 3 - 5 working days
About this product
Bearo Multivitamin Gummies is a complete multivitamin that is specially made for growing kids, Formulated to support: bone health, immune health, and eye health.
For Kids Age 4 - 9 Years Old, the recommended dose is 2 gummies per day.
Nutrients per two Gummies:
Vitamin A 1500 IU.
Vitamin C 20 mg.
Vitamin D 800 IU.
Vitamin E 10 IU.
Vitamin B6 1.3 mg.
Vitamin B12 10 mcg.
Folic acid 120 mcg.
Iodine 100 mcg.
Zinc 3 mg.