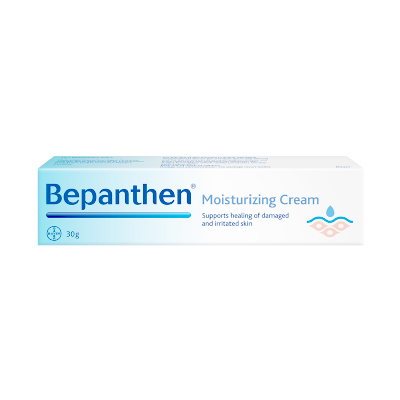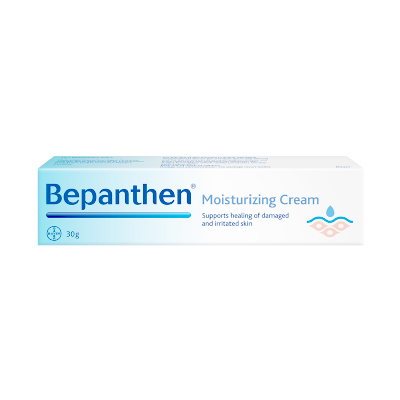 Bepanthene | Moisturizing Cream | 30gm
About this product
Product specification :
Bepanthen cream belongs to the group of medicines used to treat infections and skin allergies, and many doctors recommend using it for skin care.

Ingredients of Bepanthen Cream The cream contains dexpanthenol, a highly absorbent substance with a slightly greasy feel that is converted into pantothenic acid that regenerates skin cells.

 It also contains a percentage of moisture, which has a moisturizing and cooling effect on the skin.
Dosage and method of use:
It is applied once or several times a day as needed.
Indications :
Cracked feet treatment.

 Alleviates acne.

 Removes dark circles around the eyes.

Darkening treatment around the mouth.

 Safe for children, women and teens.

 Suitable for all skin types.

 Diaper rash treatment for children.

 Helps lighten skin tone and soften the knees and elbows area.

 Removes excess hair under the skin.

 Get rid of dead skin and contribute to the renewal of skin cells.

 Eliminates pimples and skin infections.

 Moisturizer for dry skin.

 Treats stretch marks and cracks in the skin.

 Relieves burns caused by sunlight.
Side effects :
upset stomach.
 Loose stools (diarrhea).
redness and irritation of the skin.
Scalp irritation.
hair loss.