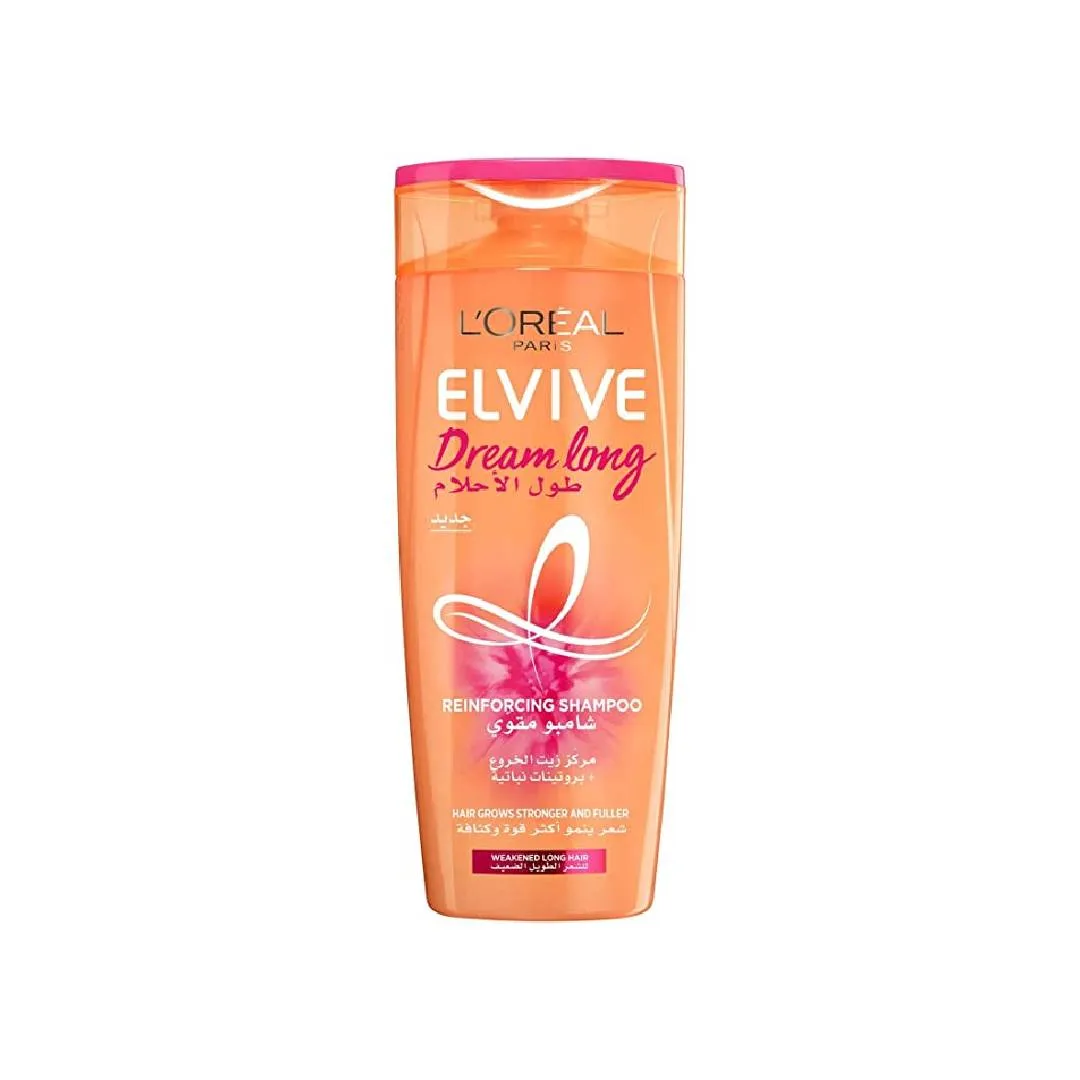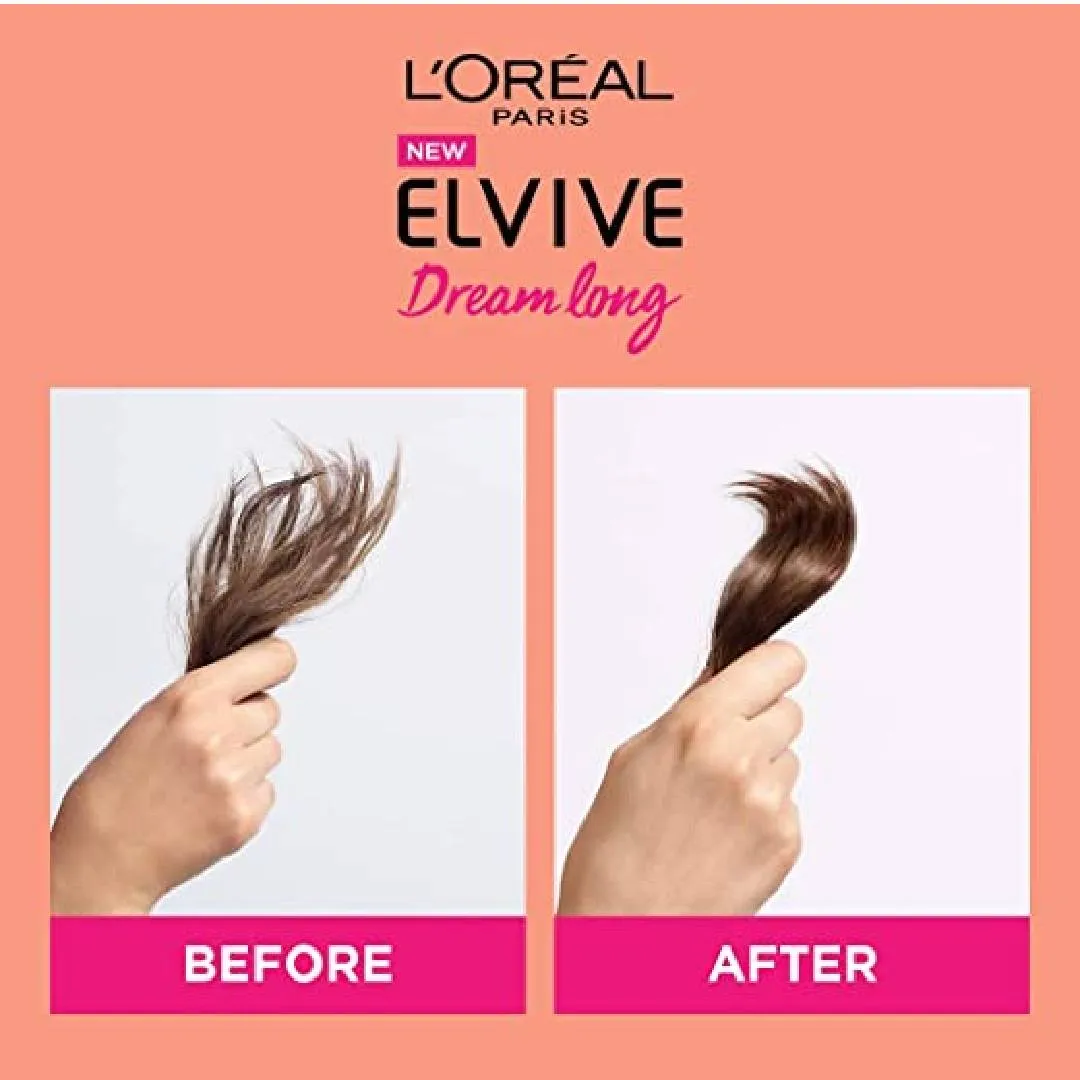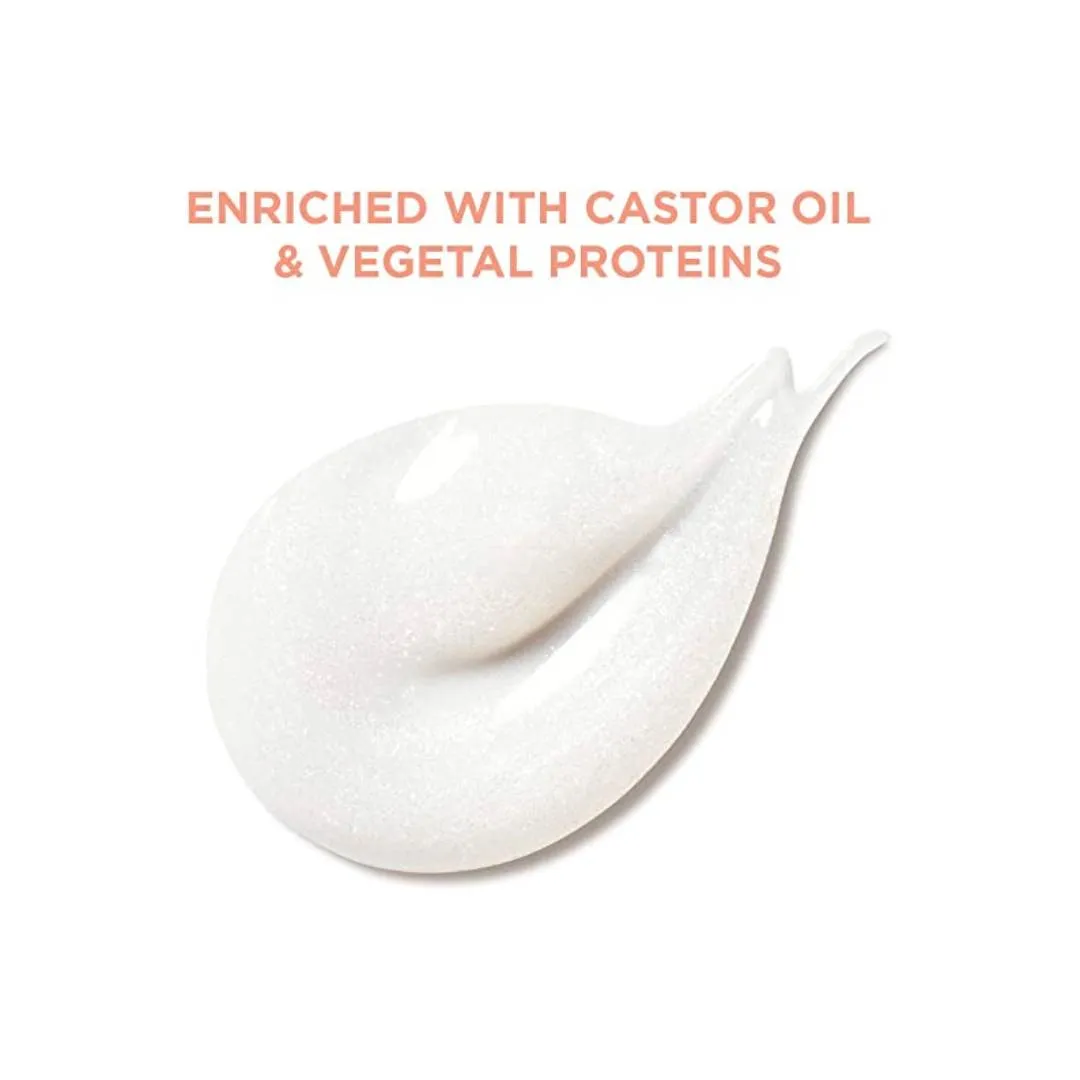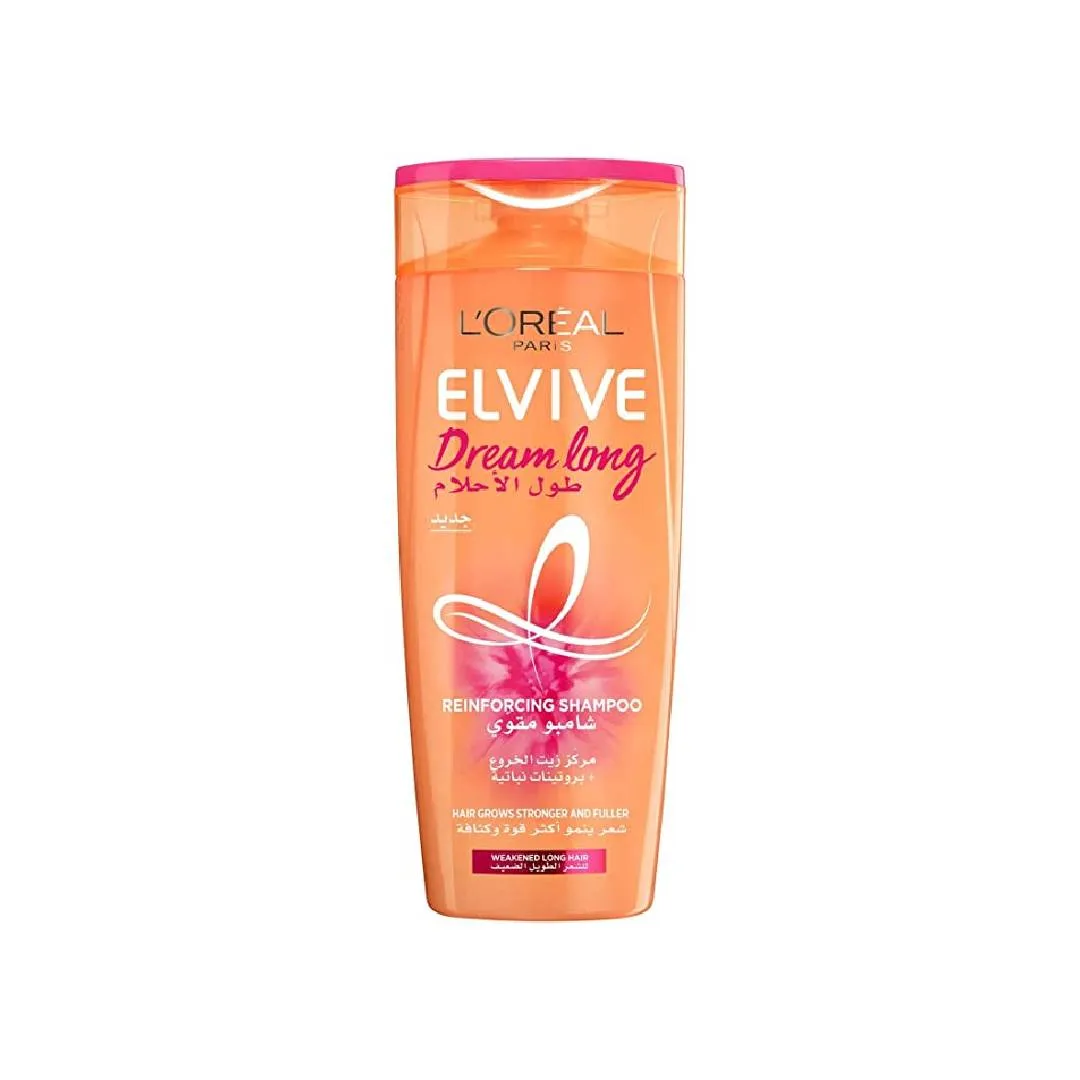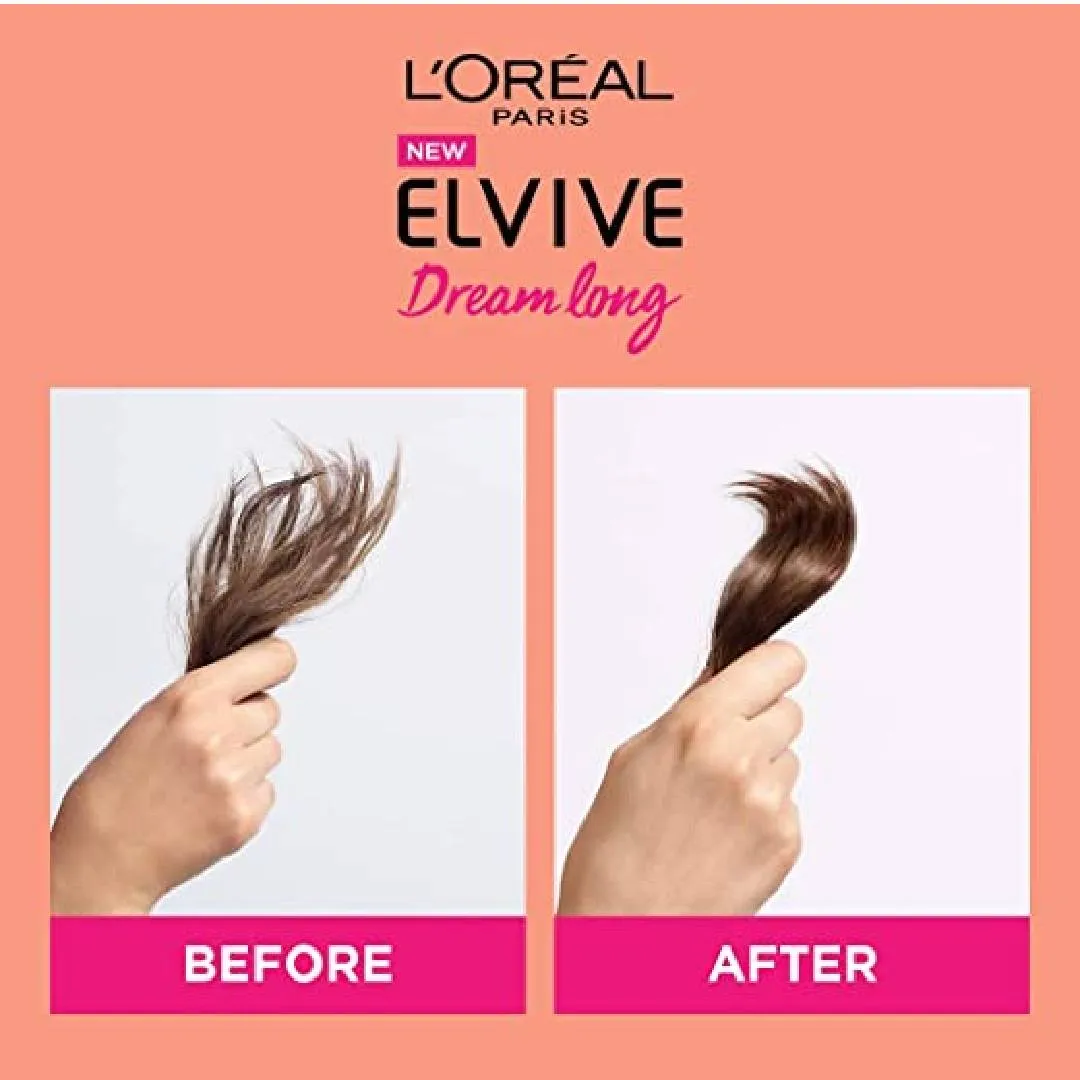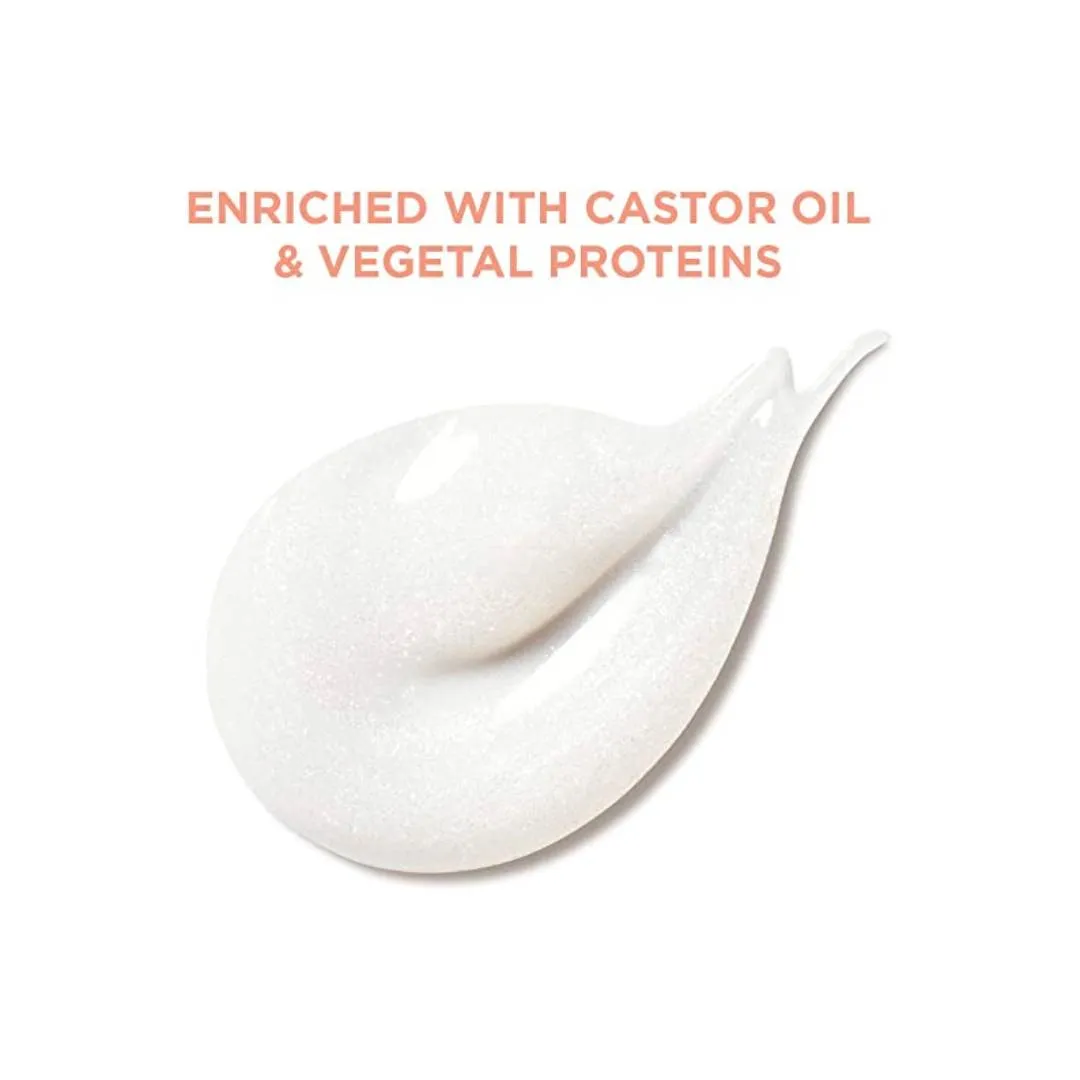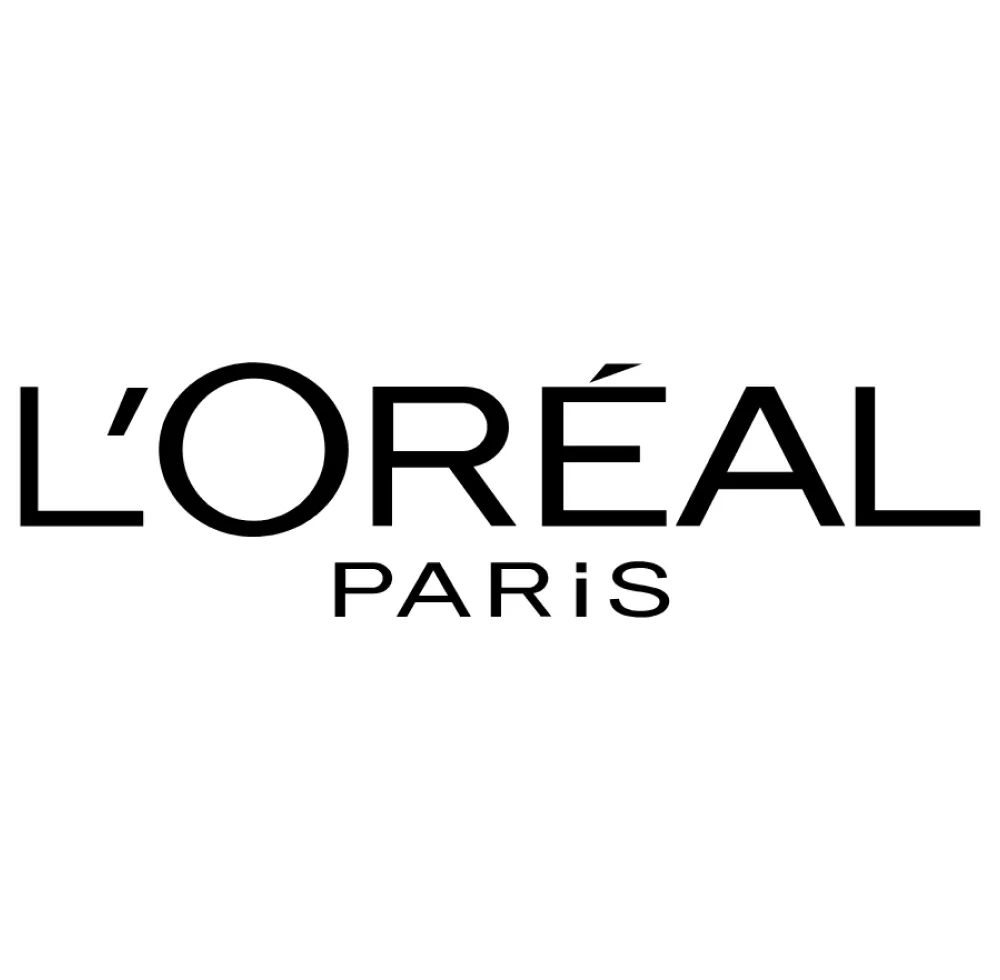 Show All Products Of L'Oréal Paris
L'Oreal Paris | Elvive Dream Long Shampoo | 200ml
About this product


Product specification:
L'Oréal Elvive Dream Long shampoo is specially formulated for long, damaged hair. It contains a mixture of castor oil, vitamins B3 and B5, strengthens long hair and protects the ends of hair from breakage, to get the long hair of your dreams.
Ingredients of Elvive Dream long shampoo for the treatment of long, weak hair - 200 ml:
Water
Sodium Laureth Sulfate: Helps create a lather when massaging the hair with shampoo
Dimethicone: gives the hair softness and luster
Salicylic Acid: Relieves dandruff and protects hair follicles
Protein (wheat - corn - soy)
Castor oil
Vitamins B3 and B5
Glycerin
Perfume
Elvive shampoo benefits:
Strengthens long, weak hair.
 Elvive shampoo restores shine to your hair.
Detangles hair to reduce hair breakage.
Protects the ends of hair from split ends.
Prevents damage from styling tools such as heat.
 How to use Elvive Dream Long shampoo:
Massage the L'Oreal shampoo into damp hair.
Rinse well.
 For more shine, apply conditioner and leave for several minutes, then rinse with water.
 Dry your hair, then condition it with a styling cream.
 L'Oréal Paris Dream Length Shampoo Volume:
Elvive Shampoo is available in 200 ml