save 10%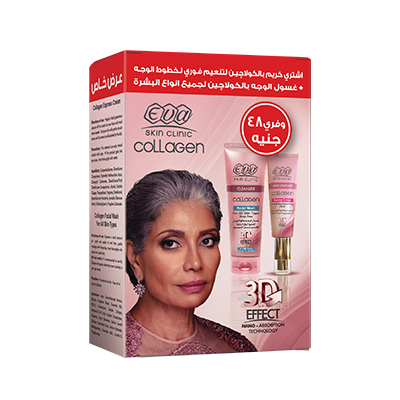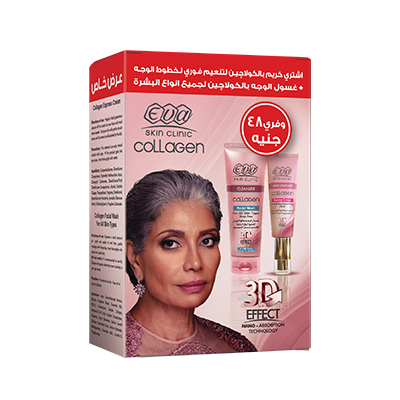 Bundle Of :

Eva Skin Clinic Collagen | Cream for Instant Smoothing of Face Lines + Collagen Face Wash | Chefaa Box

Seller: Chefaa store

Delivery within 48 hours to Cairo and Giza
About this product
Express cream 40 ml:
An innovative formula that instantly provides ultra smooth, younger looking skin by covering expression lines. 
Facial wash 150 ml:
A gentle, soap free facial wash that is suitable for all skin types.

Its 3D effect will sweep away dirt and excess oil, improve tone and boost your skin's radiance.