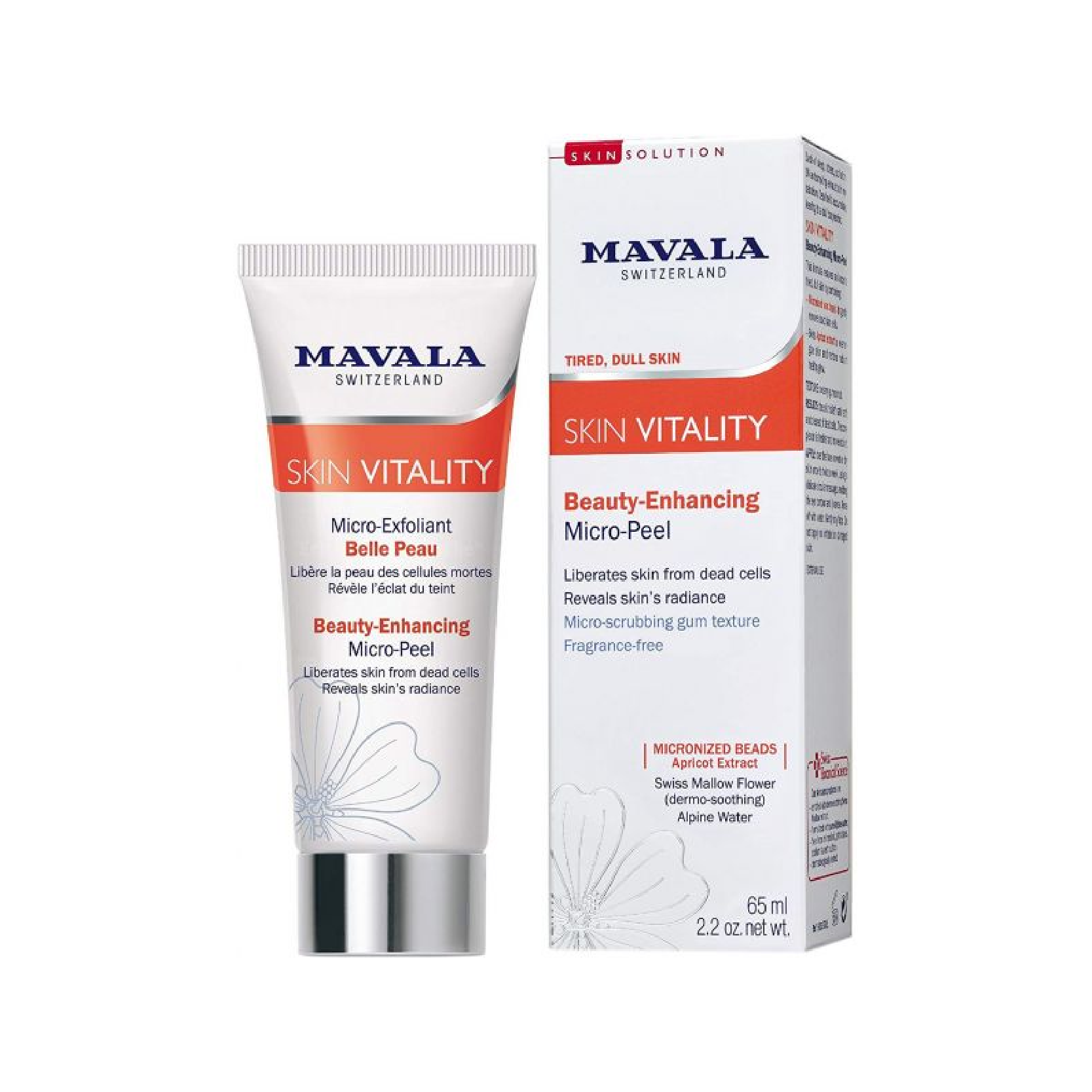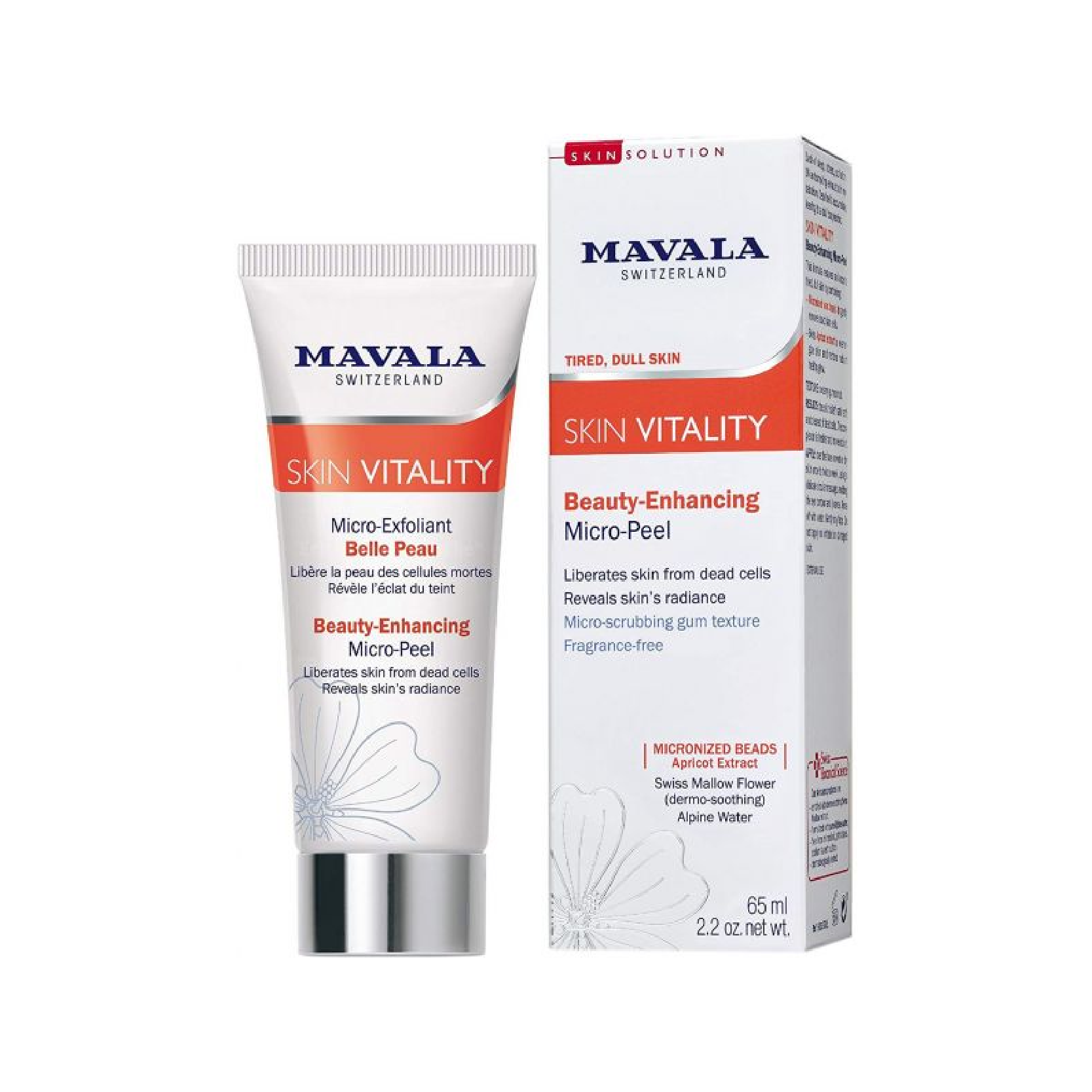 Mavala Skin Vitality Beauty Enhancing Micro Exfoliant Peel | 65ml
About this product
Product specification :
Creamy, gum-like scrub.

Skin Problems: Premature aging, lack of luminosity and drawn-looking features.

Gently exfoliates skin to tone, protect, hydrate and restore radiance of dull skin.

Biodegradable wax beads.

Fragrance-Free.

Contains Swiss Apricot Extract - Energizes the skin giving it a radiant glow, Cornflower Water - Decongestant and natural softening, Vitamin C - Antioxidant.

Micro-encapsulated AHAs - Slow release for a gentle peeling effect.

Use 1-2 times a week on wet or dry skin.