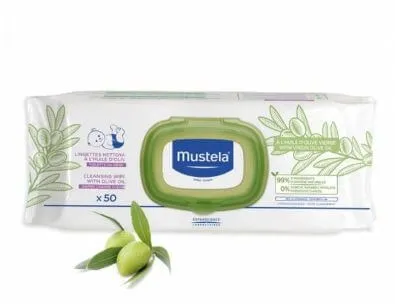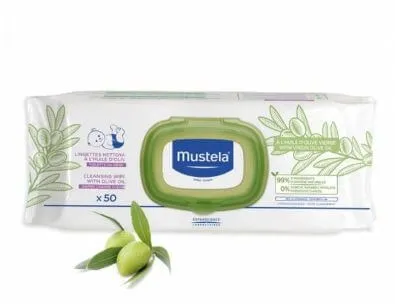 Mustela | Baby Cleansing Wipes with Olive Oil | 50 Wipes
About this product


Cleansing Wipes with Olive Oil.

Suitable for all skin types, Cleansing wipes with olive oil are designed for the delicate diaper area.

They gently clean in one step and leave skin soft and moisturized.

Gentle enough even for skin prone to discomfort.

High skin tolerance from birth on.

Formulated to minimize the risk of allergic reactions.

Including newborns out of the NICU.

99% ingredients of natural origin.