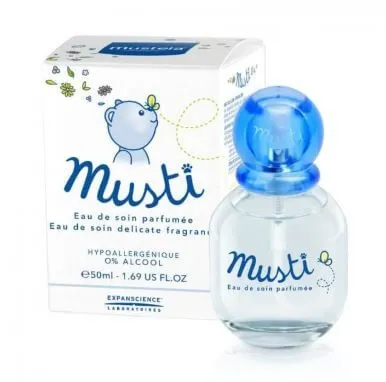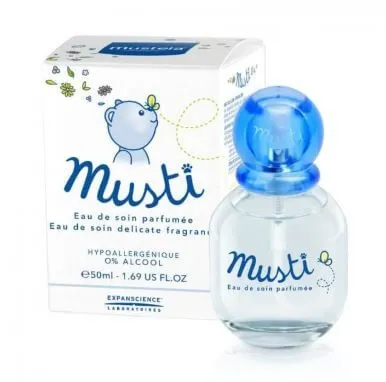 Mustela | Baby Musti Eau de Soin Delicate Fragrance | 50ml
About this product


Mustela Baby Musti Eau de Soin Delicate Fragrance is an alcohol-free, gentle fragrance which may be used to complement the baby's hygiene from birth on.

Designed specifically to provide a sense of tenderness and pleasure, this scented water provides the baby's skin with a feeling of comfort and freshness, all the while stimulating their developing senses.

Formulated with safety and high tolerance in mind, this fragrance may be used from the first days of life: spray it on the baby's hair or clothes, but also on their clothes and linens in order to create a relaxing and tranquil environment.