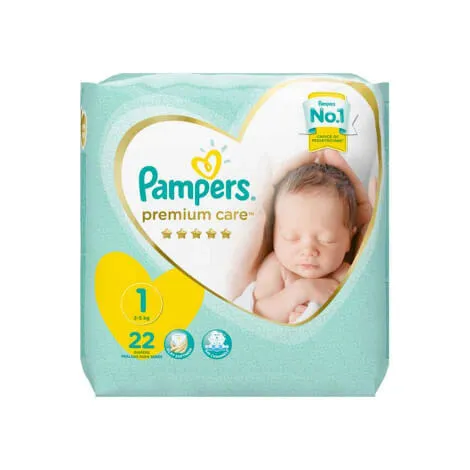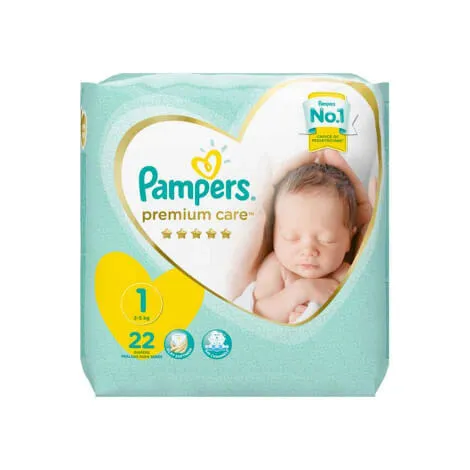 Pampers | Premium Care Diapers New Born Size 1 | 2-5kg | 22 Pcs
About this product


SOFT AS SILK: Diapers are made of soft materials that gently wrap around your baby's skin to give him a soft feel.

Extra absorbent channels: distribute wetness evenly to keep your baby's skin dry for up to 13 hours.

Wetness Indicator: Helps you know the appropriate time to change the nappy, as this indicator turns blue to know when your child is urinating in the nappy.

Cord-friendly diapers: Ensure comfortable wear and protect the umbilical area.

Air Channels: Allows air to flow into the baby's skin to ensure it stays dry.

A layer of moisturizing lotion: keeps your baby's skin dry and prevents any infections.