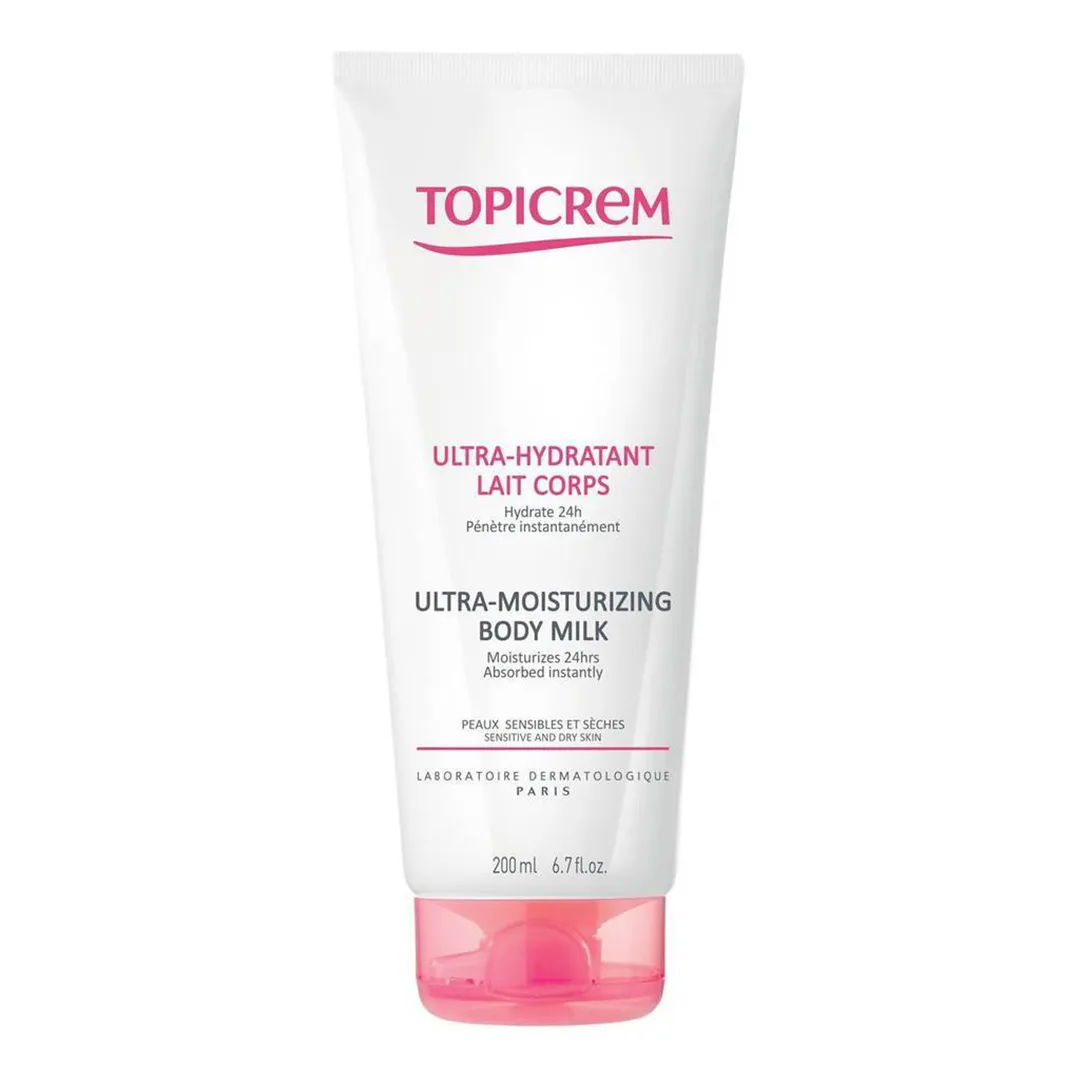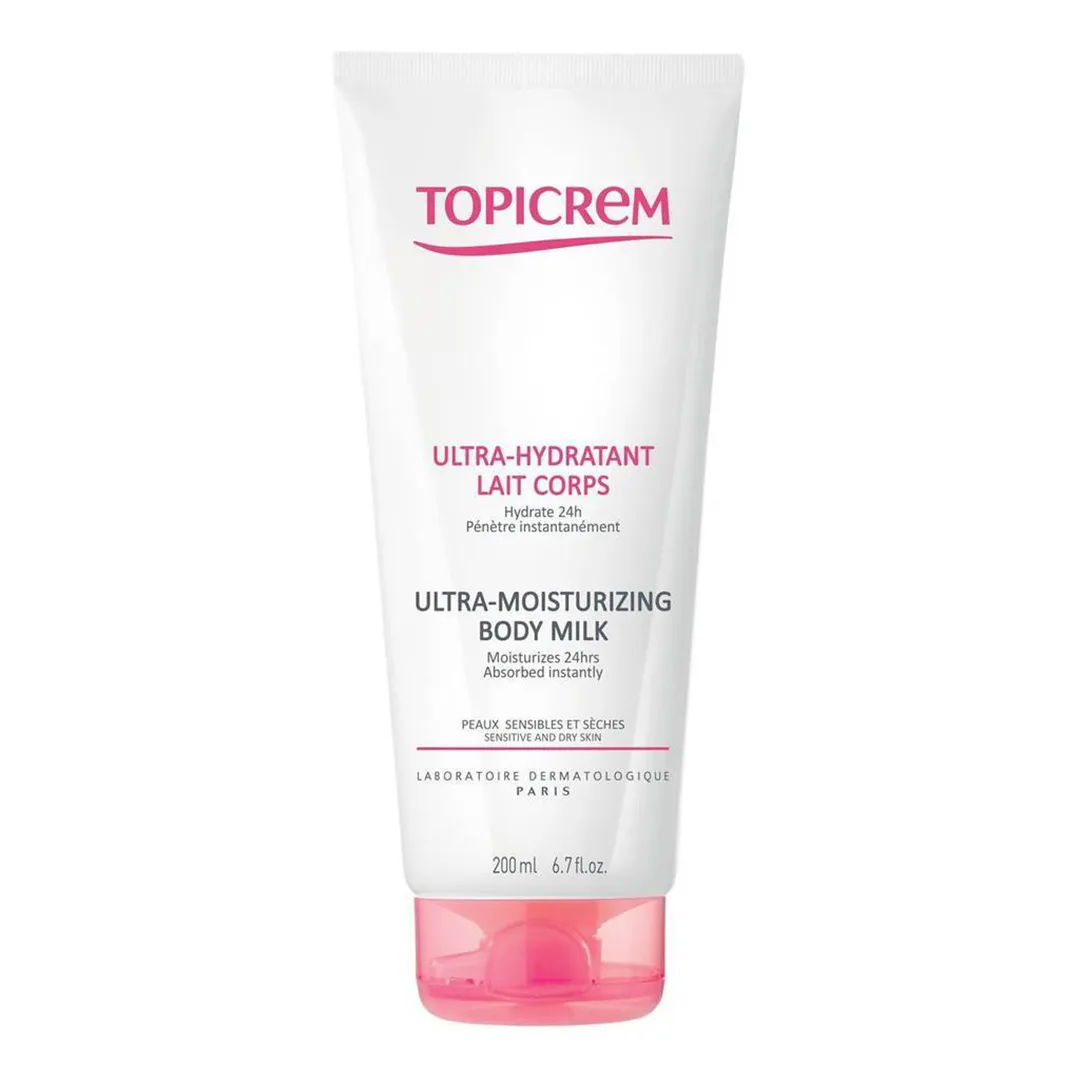 Topicrem | Ultra Moisturizing Body Milk | 200ml
About this product


Moisturizes 24hrs Absorbed instantly.

Sensitive and dry skin.

An unctuous emulsion, enriched with moisturizing (urea , glycerin ), protector and nourishing agents, Ultra-moisturizing body milk provides 24 hour protection and eliminates all signs of dry skin.

Particularly suitable for dry and/or dehydrated skin (by cold, by sun…), as well as children's fragile skin.

High safety standards : formula developed for babies and children, tested under pediatric control.

High moisturizing effectiveness: 24 hour hydration guaranteed + remnant effect.

Practical and rapid penetration; non sticky and non greasy milky texture, pleasant smell, allows to get dressed rapidly.

Apply 1 to 2 times a day to the body after previously cleansing with Gentle Cleansing Gel Body & Hair.