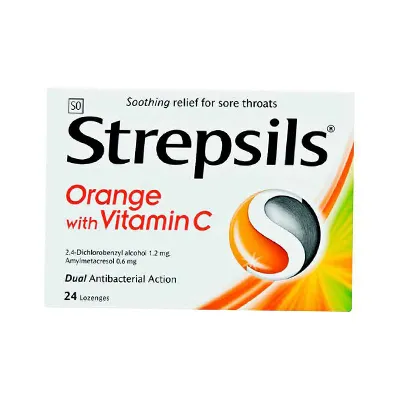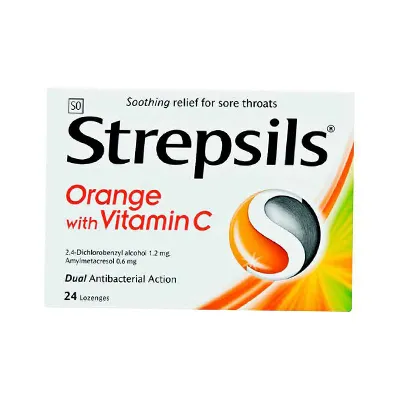 Strepsils Orange | Vitamin C | 24 lozenges
Order Description
Product Description :
-Strepsils tablets for the treatment of sore throat.
-Strepsils tablets are available in different flavors for treating sore throat. It contains flurbiprofen potassium hydroxide, which helps relieve throat pain, treat sore throat, treat sore throat and its accompanying symptoms.
Dosage and method of use:
- The usual dose for adults and children over 12 years: One to three tablets to be taken during the day, every 6 hours.
-The dose may be increased to a maximum of 5 tablets.
- The drug is taken by sucking it and cannot be crushed or chewed with the teeth or swallowed whole.
- The tablet must be moved inside the mouth well to remove all symptoms of infection.
-If there is no improvement within three days, you should see your doctor.
-It is recommended to adhere to the dose and duration of treatment determined by the doctor.
- In the event of the wrong use of the drug for children, a doctor should be consulted immediately.
Indications :
-Reducing laryngitis.
-It is one of the anti-inflammatory tablets that relieve sore throat and swelling caused by inflammation.
-Treats fever caused by the sore throat in adults.
- The medicine is not allowed for children, as they are more likely to develop side effects.