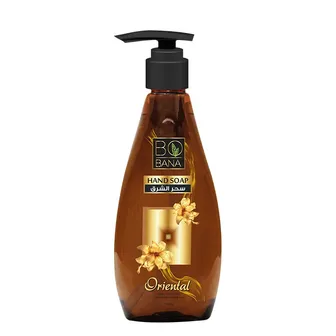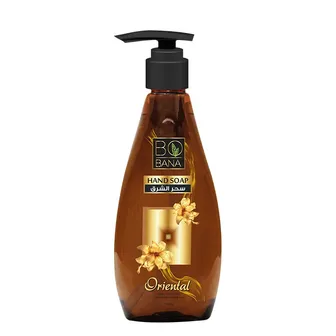 Bobana | Hand Soap Oriental | 500ml
About this product
The advanced imported formula is rich in selected natural ingredients, Aloe Vera & Honey, which clean your hands while restoring its moisture and softness.

Enriched with attractive Oriental fragrances that provide a refreshing and long-lasting odor.

Clean and Moisturized Hand Skin.

An innovative new formula rich in "Goji berry" fruit extract, rich in fatty acids which have a strong effect in maintaining the elasticity of the skin and leave the skin smooth after washing, and it is also rich in important vitamins and minerals that help to renew your body cells.
How to use:
Apply a suitable amount on hand, lather and rinse thoroughly.