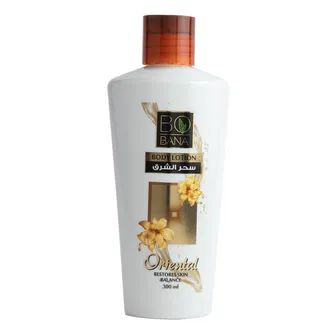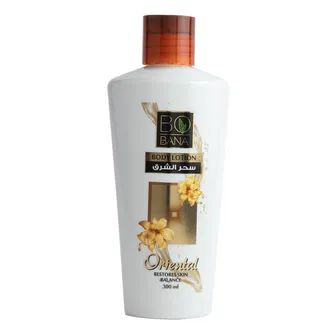 Bobana | Oriental Body Lotion | 300ml
About this product


The advanced formula is rich in selected natural ingredients Olive oil, Aloe Vera extract and Glycerin which deeply moisturize the skin for up to 8 hours.

Non-greasy and quickly absorbed formula.

Long-lasting fragrance.

Restores Skin Balance.

An innovated new formula rich in pro Hyaluronic complex, long-lasting moisturizer & fruit acids that help gently exfoliate the skin to renew skin cells.

Enriched with attractive fragrances that provide a refreshing sensation and a long-lasting odor.
How to use:
Apply a suitable amount with gentle massaging after bathing.

For better results and sensation.