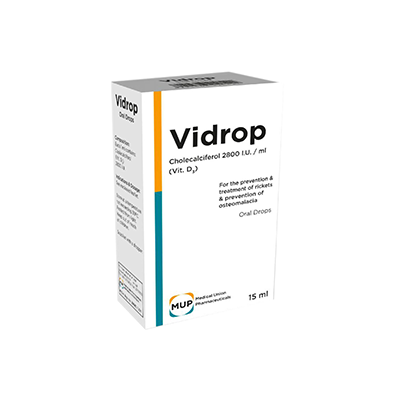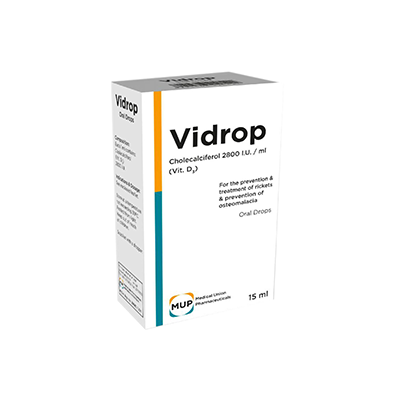 Vidrop | Oral Drops | Vitamin – D3 | 15ml
About this product
VIDROP (Cholecalciferol 2800 I.U. ml) Oral Drops 15 ml. supplied with a dropper.

For The Prevention & Treatment of Rickets & Osteomalacia.
Composition:
Each 1 ml (= 28 drops) of oral solution contains: Vitamin D3 (Cholecalciferol) 2800 I.U., (each drop contains 100 IU of vitamin D3).

Store at a temperature not exceeding 30 degrees C. Protect from light.